Tradition and present

Institute of Civil Engineering in 1921
The university of "Fridericiana zu Karlsruhe" is the oldest technical university in Germany. It has been founded in 1825 modeled on the "Ecole Polytechnique" located in Paris. From the very beginning, road engineering played a role in the institution. Also the rail road engineering sector has been established in the university shortly after its formation. In fact, already in 1832 a lecture about "road construction and railways" has been offered by professor Bader, assisted by professor Keller.
The Institute of Highway and Railroad Engineering
The Insitute of Highway and Railroad Engineering at the university of Karlsruhe (TH) has been founded in 1912. Professor Dr.-Ing. Otto Ammann (1912 to 1933), Dr.-Ing. Dr.-Ing. E.h. Friedrich Raab (1934 to 1964), Dr.-Ing. Hans Günter Krebs (1965 to 1981) und Dr.-Ing. Dr. h.c. Ernst-Ulrich Hiersche (1982 to 1996) have been the directors of the institute till 1996.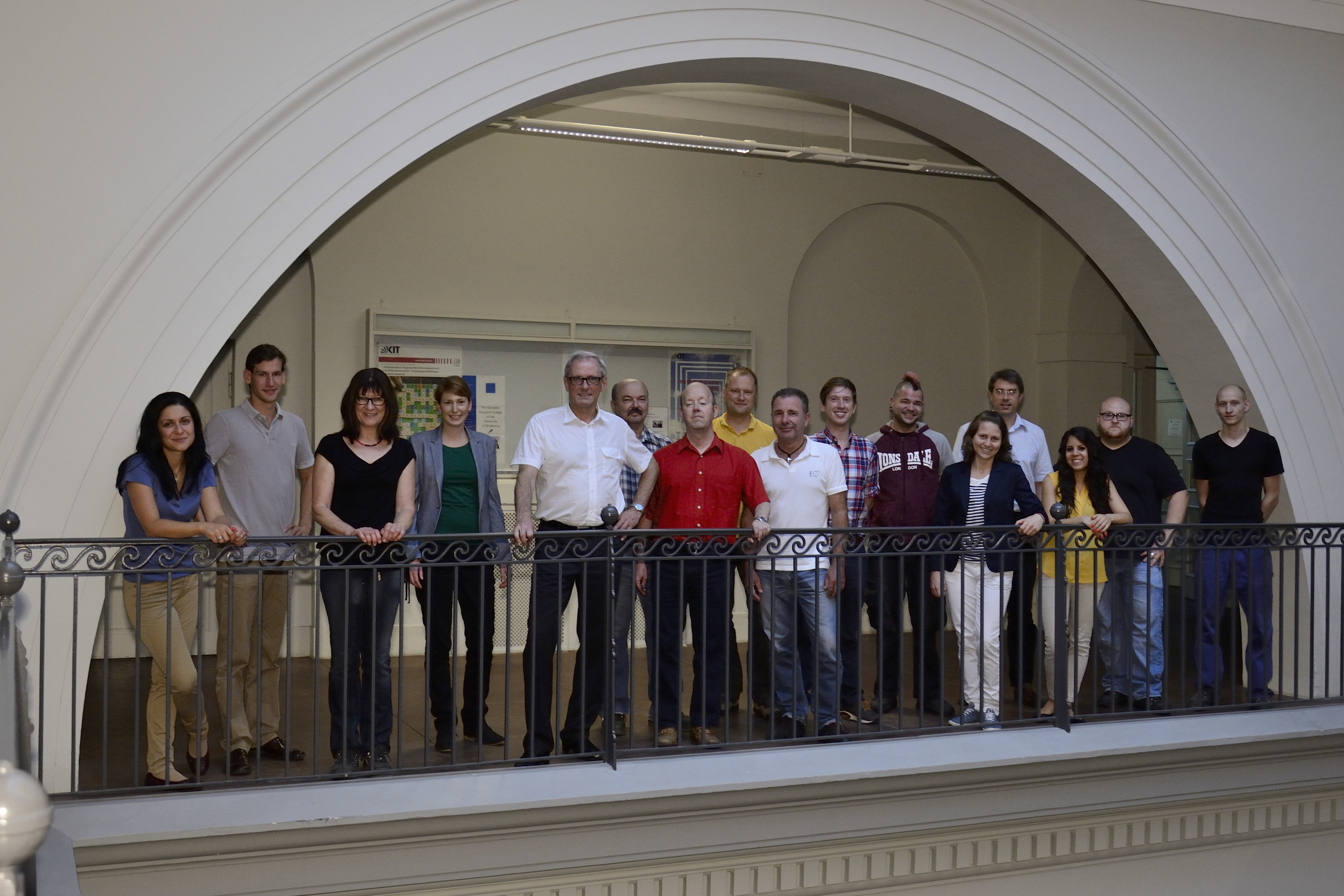 Since October 1996, Univ.-Prof. Dr.-Ing. Dr.h.c. Ralf Roos is named the director of the Institute of Highway and Railroad Engineering at the KIT. The departments of "Department of Highway Design and Operations" (Dr.-Ing. Matthias Zimmermann), "Department of Road Construction and Structural Design of Highways" (Dr.-Ing. Plamena Plachkova-Dzhurova), "Department of Railroad Engineering" (Univ.-Prof. Dr.Ing. E. Hohnecker) and the "Laboratory for Road Construction Matters" (Dr.-Ing. Plamena Plachkova-Dzhurova) employ about 25 persons in total.
Chiefly, the institute accomplishes research work for Federal Government Departments, the Federal Highway Research Institute of Germany, the Federal Environmental Agency, the German Federation of Industrial Research Associations (AiF), the "Deutsche Bahn AG" and other institutions and companies. In order to fulfil these tasks in the most proper way, the institute is able to choose from a great variety of tools.
Besides, in cooperation with the Otto-Ammann-Foundation, the institute supports student exchange programs in foreign countries for increasing the professional and cultural skills of the young professionals. Since 15 years, the institute is participating in a cooperation programme between the KIT and the TU Budapest. There are also close relations to the faculty of road construction at the University in Sofia and the Moscow State Automobile and Road Constructions State Technical University (MADI).